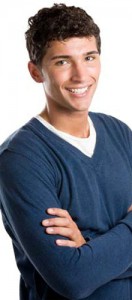 Hi soon to be high school grads!
Congrats! You're making your way through those stressful high school years, but now what? Considering where you're going to spend the next four years after high school is tough, especially when you can't decide what you're doing this weekend.
Add in pressure from parents and the fear of what you're going to do the rest of your life and you're bound to be stressed.
Imagine, goCAMPUSing – you're visiting colleges and universities around the country without the constant nag from your parents (sorry, mom and dad if you're reading this). You're about to embark on a new road of freedom, independence (and unlimited dining hall food and naps) so it's only right you check out your future home on your own.
Ask the questions you want to care about from majors and classes to Greek life and sports teams. Meet other students on campus and see where you can picture yourself, outside of the college website.
Becoming an expert on the college application process is scary when you're only trusting your friends and teachers – hear it firsthand and meet the people who will be reading your very own college application.
Ask your parents/guardians about checking out about a custom group college tour. Ask your school counselor about looking into a goCAMPUSing College Campus Tour for your school. Or get a group (of ten or more) of your friends from clubs, church groups, or schoolmates and let goCAMPUSing put together a tour just for you, making a college-like experience. Meeting new people. Exchanging ideas. New revelations. And making new friends.