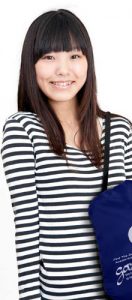 If you have a question about goCAMPUSing there's a good chance someone else has asked it too. Check out our FAQs to see if we can quickly answer your question below. Don't see your question? Shoot us an email or visit our CONTACT US page!
What makes goCAMPUSing different from other college campus tour companies?
Two things: One — we didn't start out as a travel agency or a sightseeing tour bus company creating college tours to fill buses. goCAMPUSing is, and always has been, an Educational and College Awareness Centric Company. Two — our staff not only understands the college selection and admissions processes, but many of goCAMPUSing staff have established relationships with a number of college admissions departments. This insight and understanding of what college admissions departments are looking from applicants helps goCAMPUSing students on tour better understand each college they visit. And we have a fully vetted goCAMPUSing College Advisor/Tour Coordinator throughout the entire College Campus Tour to answer student questions and make sure every college tour runs smoothly.
What does a goCAMPUSing college campus tour entail?
Every goCAMPUSing tour is a little different. There are tours to the same geographical areas that encompass different colleges within those areas. But to attempt to be concise, each tour involves a bus ride, in an air conditioned Deluxe Motor Coach, or Deluxe Mini Coach . All trips have one or two qualified licensed and certified drivers to travel anywhere in the United States, as well as an appropriate number of goCAMPUSing staff member(s). All buses are USDOT certified for long and short motor carrier safety. There are trained goCAMPUSing college guides and chaperones on every tour bus. goCAMPUSing tour staff will provide information to the students during the ride and be able to answer questions about each college and how they might compare to similar colleges. Every student will be provided with a Drawstring Backpack containing information about the College Tours, the Processes, Definitions of Words and Terms and Profiles for the Colleges that they will be touring which include a College Visit Worksheet where students can jot down notes, impressions and answers to questions. Whenever possible/time permitting, each college visit will include a presentation from that college's admissions department or a presentation given by a "college ambassador" from that college. Each college campus tour will include a walk through campus and time to stop and ask questions of "college ambassadors" and/or students on campus. The Worksheets provided will also have several preplanned questions written on them that students can ask or kindle other questions to ask. Depending on the duration of the tour and the customized arrangements made with the client/school – breakfasts, lunches, and dinners may be provided. Dinner will always include a hot meal. Where and when meals are served will depend on the tour. When staying overnight, students and goCAMPUSing tour staff will stay at area hotels. The names, addresses, and contact information of these hotels will be supplied prior to a tour. Unless otherwise arranged in advance, lodging will be double occupancy with 4 students per room, (welcome to college dorm life). Students will be segregated by gender. goCAMPUSing cannot guarantee room share selections, however if possible we will always try to comply to satisfy the students on the tour. To help assure the safety of ALL of our tours, hotel stays also include an independent security guard and/or guards service positioned in the hallways while the students on the tour are in their rooms for the night. Many of the security guards goCAMPUSing uses are recommended by the college or by the local police department. Often the security guards are retired or off-duty police officers. On some occasions, if scheduling offers some non-campus tour time, goCAMPUSing arranges an extracurricular event. These events can include an area cultural event so the students can get a flavor of the "neighborhood" or attend college performance — ie: play, acapella group, or some other event, which can also be a sporting event — ie: basketball, football, baseball, lacrosse, etc. At the end of each goCAMPUSing tour we hand out review forms so the students can critique the trip and make suggestions to make it better and keep it relevant. And so far, their experiences that they have shared with us, have been pretty good and we're doin' okay with them.
Is goCAMPUSing an approved NYC Department of Education MTAC Vendor?
Yes, goCAMPUSing has been an approved NYC Department of Education MTAC Vendor for 4 years now. We're listed as: goCAMPUSing Inc and our Vendor ID number is # GOC953072
Does goCAMPUSing offer in-person group college tours for federal & national college awareness programs, like TRiO, Upward Bound, Talent Search, Gear Up and AVID?
Yes, in fact goCAMPUSing has been successfully providing in-person group college tours to TRiO, Upward Bound, Talent Search, Gear Up, & AVID programs from all over the United States for years. goCAMPUSing is proud of this relationship, because our mission is so similar to these programs. We're college awareness and educationally centric. Our focus is on helping kids find their "right fit" college. Not just to get kids from one college to another. We're all about providing a quality college campus tour that's informative, insightful, motivational, inspiring, and enjoyable & fun.
Why is visiting a college campus so important for a high school student?
Nothing beats an in-person college campus tour to motivate, inspire, explain, and show the college experience. College fairs are nice and College websites & virtual tours are informative but they are all filtered & edited to show the "very best". However, nothing compares to being able to walk on a college campus, see the buildings, the neighborhood around the college, eat the food, and learn about the dorms. It is equally important to hear from & ask questions directly to college admissions officers and ask questions to college students going to that college about their personal experiences. An in-person college visit makes the entire "going to college" experience REAL. No filters. You see it. You smell it. You touch it. You taste it. It's reality. It's no longer a dream and something that your family & friends just talk about. There is no better opportunity to know what to look for – the vibe a college campus gives off – and to find the colleges that you will want to stay at for FOUR YEARS. And seeing a college in-person, for yourself, will help you find the college's that have your "right fit" – the best fit – academically, socially and financially.
Is it distracting to take a high school student on a college campus tour with dozens of other high school students?
It is our experience that when high school students are given the opportunity to be independent from family they become more responsible and the shared experience with their peers reinforces a synergy of focused attention and purpose among the entire group of students on a tour. The interaction they have grows rapidly as they share more and more with the college campus tour, as they talk about what they have seen and heard, their criticisms, and about themselves. The interaction between students is very much like the initial experiences they will have when they finally attend college and is a foray to their meeting new people with different backgrounds. Many student friendships are started on goCAMPUSing tours
How important is visiting a potential college with parents/guardians?
A goCAMPUSing tour for High School students typically does not have the student's parents coming along. As parents of college and college bound children ourselves WE understand the difficulties there are in not only making the time but the costs and scheduling logistics of seeing more than one or two colleges. When you put together the costs of going to several colleges, between gas, lodging (for sometimes the whole family), plus food, and any entertainment along the way…trying to seeing more than two colleges is almost prohibitive. We do think it is very important for parents at some point to revisit specific colleges with their children but only those that they are truly interested in.
Then there is the: "I don't want to go visit any colleges" line that so many teenagers say to their parents. In fact, many DO want to see what college campuses are all about BUT just NOT with Mommy and Daddy. Just look at a typical college tour with parents. The parents are following the guide while the kids are walking way in the back not hearing a thing and not asking any questions. And when a parent asks a question their children are mortified. On a goCAMPUSing tour, the students develop a sense of responsibility and involvement. They realize how little they know and they are among fellow students who also don't know. Questions to college administrators, guides, and students on campus flow freely.
In the goCAMPUSing atmosphere the HS Students become engaged and interact as key participants and not just tagging along with Mom and Dad and maybe fighting siblings. Most, if not all HS Students returning from a goCAMPUSing tour experience a growth in their understanding of not only what different colleges are like, but the entire college process becomes REAL. Many parents have expressed that they notice a level of maturation in their children, now taking high school more seriously, having more conversations about colleges, and most importantly they ask their parent to take them to see other colleges that they NOW understand might be a "good fit" for them in location, majors offered, socially, culturally, and affordability.
At goCAMPUSing we encourage independence and empowerment, but we always stress the importance of having them involve their entire family in the college selection process and strongly advise them to visit their select colleges WITH their parents when they have narrowed down their choices.
Why is it important to visit so many colleges?
A basic rule of thumb in the college selection process is to visit at least 3 schools, but considering that there are over 1,700 colleges in the US, all offering different student enrollment sizes, geographic, locations, entry requirements, academic offerings, sports programs, clubs, housing, scholarships, students mixes, and campus social life, to name only a handful of factors; being able to see and experience a variety of different college campus environments is very important. Many students and their families have preconceived notions about a school by name or reputation only to be surprised of what it actually is "firsthand". It is recommended to see a variety of colleges not only using the factors listed above but also visit schools that may be considered REACH colleges, the primary TARGET schools, and of course the SAFETY schools. At goCAMPUSing we say, "You don't know…until you know." A silly saying, but very true.
What are Reach, Target, and Safety schools?
Let's start with TARGET schools. A target school should be at least three of the colleges a high school student would apply to and would likely be admitted to and attend. This has to do with the student's grades, SAT & ACT scores, and other factors, including financial. It is important to note that although a student's family's ability to pay tuition is a major factor in college selection many schools offer financial aid, scholarships, cooperative plans, and other financial support mechanisms. Always investigate financial options with an accountant or a professional who is familiar with the college admission and financial aid and scholarship process. The advice an experienced professional can not only save thousands of dollars of tuition money but might open the number of college choices making an expensive college affordable.
A REACH school is simply that, a college that a student would like to attend but doesn't think that he or she has the qualifications and other criteria to be accepted. Reach schools don't have to be Ivy League or the "best" colleges, but a college that the student would love to go to however his or her grades are at or below the average acceptance scores. Many with minimal acceptance requirement students are surprised to be accepted to their reach school but the child would bring something special to the college, has interest in a unique field of study, or simply provides the college with an element of greater diversity that would enrich the college's community. A reach school might also be a reach because of financial reasons but it is always suggested to talk to a financial advisor who is familiar with the college process before ruling out a reach school solely for financial reasons.
A SAFETY school should not be a last resort "anyplace who'll accept me — 'cause I have to go to college" school. With the tens of thousands of high school students applying to multiple colleges these days, many high school students are put on waiting lists, differed, and denied, so having a couple of safety schools is extremely important. A safety school is a college that a student is virtually certain to be admitted into. Students should make sure that these safety schools are colleges that they would be happy to attend in lieu of a college that they would be exhilarated to attend. It is better to be happy than dread or hate the college they expect to attend. It should be noted that many college students drop out of college during or just after their freshman year; keeping this in mind, many students who had gone to safety schools REAPPLY to their target schools for admission to the Sophomore class where seats have opened due to the reduction of the student body going into the sophomore year. Once again it is important for a student to visit their safety schools, some actually change their top choice to the safety school once they've actually seen and experienced the college campus in person.
It is important to note that REACH, TARGET, and SAFETY schools differ from student to student. Besides their grades, SAT & ACT scores, community service, race, home state, or for whatever reason — each child has their own individual desires and criteria that a college has to meet. They might hate IVY LEAGUE schools, want a school where it never snows, or only want to go to a small college. That is why it is so important to have a student see and experience as many college campuses as possible, so that they can formulate what they like and substantiate their needs and wants list by visiting that, or a similar college campus.
What cities and states does goCAMPUSing service?
goCAMPUSing services students from every state/city/town/village in the United States. And this means beyond the continental borders of the 49 states, because we service Alaska, Hawaii, Puerto Rico, and American Samoa too. In fact not only can we offer our renowned in-person college campus group tours in these locations…..we already have. PLUS the tens of thousands of students that we have taken on goCAMPUSing's college group tours don't only come from all over America – they come from every socio-economic, gender, race, and religious background.
It is because of goCAMPUSing's broad experience that we are know as America's Premier College Campus Tour Company. So contact us today….if you're livin' near the Canyons of Arizona, or the High Rise Canyons of NYC, or your coastline is the Atlantic or Pacific, or no coastline at all……goCAMPUSing can put together a College Campus Group Tour that is customized to your student population's want & needs.
What should a student bring with them on a goCAMPUSing tour?
Well, every student should not only bring a change of clothes for each overnight stay, as well as the usual toiletries — toothbrush etc, BUT it is strongly advised that they bring sneakers or a good pair of walking shoes. Too often students come with "flip flops" and due to all the walking on campuses their feet begin to hurt rather badly, and some flip flops aren't substantial enough and can fall apart. So a good pair of walking shoes is a great idea. Also every student will be responsible for at least ONE meal each day — either a LUNCH or DINNER. So students MUST bring enough money to purchase a single meal for each day of the goCAMPUSing tour. Whenever a student is required to pay for their own meal goCAMPUSing will seek an affordable eating place and it may at times be a College's Cafeteria or a eatery that serves a "local" food, (ie: in the Philly area we try to find a place where the students can try the local fare: Philly Cheese Steaks). We also try our best to address the more finicky nutritional wants whenever possible. And lastly, goCAMPUSing has experienced that many students like to visit a college campuses "book" store, where they can purchase t-shirts, mugs, hats, etc., so if they plan to buy an item from a college PLEASE make sure they have enough money available to them to make the purchase.
Can I cancel a goCAMPUSing tour and get my money back?
YES. Although there are some time restrictions to cancel a tour and get a refund, (see our Terms & Conditions Page item #10 ), goCAMPUSing has never been asked for a refund on a "completed" goCAMPUSing College Campus Tour. Our goCAMPUSing College Tours have a 92% "Good to Excellent" Satisfaction Rate on our college tours. Regarding COVID 19 : goCAMPUSing is proud to say that we had refunded ALL of our deposits (in full) back to all of our clients, on ALL of the goCAMPUSing College Campus Tours that were cancelled due to the Corona 19 Virus Pandemic, due to school and college campus closings. We appreciate all of the many emails from clients appreciating goCAMPUSing's "no questions asked COVID 19 tour cancelation and refund policy", and our understanding of the impact on schools & colleges due to the crisis. Unfortunately we understand that "other" college tour companies (travel companies) did not refund deposits. But as far as dealing with and getting over COVID 19 issues, goCAMPUSing appreciates the gratitude of so many middle & high schools, and college awareness programs have given to us AND who are returning to goCAMPUSing for upcoming tours and our college awareness programs, as colleges reopen for In-Person College Campus Tours.