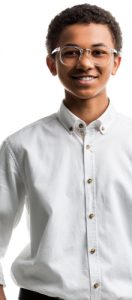 Contact us to develop an affordable and comprehensive customized in-person group college tour or virtual customized group college tour, for YOUR AVID high school student & middle school student population that best fits YOUR budget [And as always, your school's/program's group tour chaperones travel for FREE].
goCAMPUSing works closely with its clients to develop customized in-person AVID college tour experience & virtual college tours that best fits the needs of their student population.  All of goCAMPUSing's team members, are there throughout a college tour, and are extremely well versed in the entire college selection, application & admissions processes.  goCAMPUSing tour staff manage every aspect of the in-person group college tour, and are there also as a resource for student to ask questions on the colleges seen on a tour as well as offering information regarding similar colleges not seen on a tour.  goCAMPUSing's mission is to help students find their "right fit" colleges – Academically, Socially and Financially.  Aside from learning about colleges & exploring campuses, sightseeing, and participating in fun activities, safety & comfort is always our top priority.
(read more/less)
Who does goCAMPUSing developed customized college tours with?
High Schools
Middle Schools
School Districts/BOE
Non-profit Groups & Organizations
International High Schools and Organizations
GEAR UP
TRIO
UPWARD BOUND
Talent Search Program
AVID
JROTC Programs
Girl Scouts of the USA
Jack and Jill Organizations
And more!
What does a goCAMPUSing Custom College Tour encompass?
All the benefits and services of our regularly Scheduled College Tours:

(read more/less)

○ College Admissions Information Sessions
○ Campus Walking Tours given by Current College Students
○ Same Day, Overnight or Multiple Nights College Tours
○ Colleges Anywhere in the United States
○ Students from all 50 States & US Territories
○ Students from 8th Grade through High School & Community College Graduates
○ Backpacks with College Profiles & Information Packets for Each Student on the Tour
○ A College or Community Event/Experience During a Tour – (time permitting)
○ Outside Professionally Trained and Vetted Security Guards on All Overnight Tours
○ All Meals, Hotels, Transportation and Gratuities
A customized itinerary that best meets the needs of your student population and budget
A goCAMPUSing College Advisor on every tour:

(read more/less)

○ At Least One goCAMPUSing College Advisor is on Every Tour – to Manage All Aspects of a College Tour Including: Ground Transportation, College Visit & Schedules, Meals, Extracurricular Events/Activities, Overnight Lodging, and Security.
○ goCAMPUSing College Advisors are also there to Answer Student's Questions About the Colleges Visited, College Life, and the College Preparation, Selection, Application, and Acceptance Processes.
○ Since Our Inception, goCAMPUSing has taken Thousands of Students to Tour Over 200 Different College/University Campuses throughout the United States.
○ Because Every goCAMPUSing College Advisor Toured so Many Colleges, they offer Unique Insights Regarding Information About Other Colleges NOT Visited, Providing Students with More Options than Just those Colleges Toured.
Professionally Trained & Licensed/Certified Security Guards Stay in the Hallways of the Hotel from 11pm -5am to Insure Students Stay Safely in their Assigned Rooms Without Being Disturbed by Any Outside Guests While Allowing Chaperones to Rest Up for the Exciting Day Ahead!
Contact Us!
If you are interested in goCAMPUSing organizing an in-person college tour for your high school students, whether your group be 15 or 150, feel free to give us a call at (516) 941-6992 (Monday – Friday 10am – 4PM Eastern Time), OR email us at info@gocampusing.com or simply fill out the form below. We will be happy to help put together college tour experience designed specifically for your students' interests, grades, budgetary needs, and geographic region.
SOME OF OUR COMPLETED
FALL 2023 – SUMMER 2024 COLLEGE CAMPUS TOURS
Adelphi University / Brown University / California Sate University – East Bay / College of Saint Rose / Columbia University / Delaware State University / Drexel University / Florida A&M University (FAMU) / Florida State University / George Washington University / Georgetown University / GA State University / Howard University / Iona College / John's Hopkins University / Johnson & Wales University / Lehman College / Long Island University (LIU) / Loyola University / Manhattanville College / Mercy  College Dobbs Ferry Campus / Morehouse College / Oregon State University / Pace University / Pacific University / Portland State University / Princeton University / Reed College / Rennselaer Polytechnic Institute (RPI) / Rhode Island School of Design (RISD) / St. Martin's University / St. Mary's College of California / Sacramento State University / School of Visual Arts / Seattle Pacific University / Seattle University / Sonoma State University / Spelman College / Stony Brook University / SUNY Albany / SUNY Cobleskill / SUNY Cortland / SUNY Oneonta / Swarthmore College / Syracuse University / Temple University / Texas A&M International University / Tompkins Cortland Community College / University of California – Berkeley / University of California – Davis / University of California – Los Angeles  (UCLA) / University of California – Merced / University of San Francisco / University of California – Santa Barbara / University of California – Santa Cruz / University of Florida / University of Oregon / University of Pennsylvania (UPenn) / University of Portland / University of Texas Rio Grande Valley / University of Washington / Villanova University / Wesleyan University / Western Oregon State University ….and more! TO SEE ALL OF THE COLLEGES WE'VE TOURED (see the footer on ALL pages listing ALL the colleges/universities toured)
SOME OF OUR COMPLETED
FALL 2022 – SUMMER 2023 COLLEGE CAMPUS TOURS
(read more/less)
Adelphi University / Agnes Scott College / Albright University / Alfred State College / Alfred University / American University / Amherst College / Arcadia university / Arizona State University / Azuza University /  Baylor University / Bellaremine University / Bentley University / Blinn College – Brenham / Boston College / Boston University / Brooklyn College / Binghamton University / Blinn-Brenham College / Bowie State University / Brown University / Bryant University / Bucknell University / Cabrini University / Cal Poly – San Luis Obispo / California State University – Bakersfield / California State University – Channel Island / California State University – East Bay / California State University – Los Angeles / California State University – San Marcos / Carleton College / Carnegie Mellon University / Case Western University / Catholic University / Chapman University / Cheyney University of Pennsylvania / Chicago State University / City College / Claremont McKenna College / Clark Atlanta University / College of St. Benedict / Columbia College / Columbia University / Concordia University Irvine / Connecticut College / Coppin State University /  Cornell University / CW Post – LIU / Delaware State University / Denison University / Dillard University / Dominican College / Drew University / Dutchess Community College / Eastern Tennessee State University / Embry Riddle Aeronautics – Prescott / Emerson College / Fashion  Institute of Technology (FIT) / Florida A&M University (FAMU) / Florida State University / Fort Valley State University / Hartwick College / Howard University / George Mason University / George Washington University / Georgetown College / Georgetown University / Georgia Gwinnett College / Georgia State University / Georgia Tech University / Goucher College / Hartwick College / Harvard University /  Haverford College / Herkimer County Community College / Howard University / Hunter College / Huston-Tillotson University / Illinois College /  Iona University /  Ithaca College / John Jay College / Johns Hopkins University / Johnson University / Kean University / Kenyon College / Lamar University / Lehman University / Lewis & Clark College / Lincoln University / Lindsey Wilson College / Linfield University / Long Island University (LIU) / Louisiana State University (LSU) / Loyola Marymount College / Loyola University / Loyola University of New Orleans / Lycoming College /  Macalester College / Manhattan College / Manhattanville College / Marist University /  Massachusetts Institute of Technology (MIT) / MassArt / Menlo College / Mercy College /  Molloy College / Montclair State University / Moravian University / Morehouse College / Morgan State University / Muhlenberg College /  Nassau Community College / New College of Florida / New York Institute of Technology (NYIT) / New York University (NYU) / North Carolina Agricultural and Technical State University / Northeast State Community College / Northeastern University / Northern Arizona University / Northwestern University / Oberlin College /  Orange Coast College / Oregon State University / Pace University / Pacific NW College of Art / Pacific University / Pellissippi State / Penn State University / Praire View A&M University /  Princeton University / Providence College / Queens College / Quinnipiac University /  Rensselaer Polytechnic Institute (RPI) / Rhode Island School of Design (RISD) / Rice University / Rowan University / Rutgers University  / St. Edward's University / St. John's University / St. Joseph's University / Saint Martin's University / St. Mary's University / St. Olaf University / St. Thomas Aquinas College / Salve Regina University /  Sam Houston State University /  San Diego State University / San Francisco State University / San Jose State University / Santa Clara University / Schreiner University / Scranton University / Scripps College / Seattle Pacific University / Seattle University  /Seton Hall University / Somerset Community College / South College / Southern Illinois University – Carbondale / Southern Methodist University / Southern University A&M / Spelman College / Springfield College / Staten Island College / Stephen F. Austin University / Stevens Institute of Technology / Stony Brook University / Suffolk Community College /  SUNY Binghamton / SUNY Broome Community College / SUNY Cobleskill / SUNY Courtland / SUNY Delhi / SUNY New Paltz / SUNY Old Westbury / SUNY Oneonta / SUNY Oswego / SUNY Suffolk Community College Ammerman Campus / SUNY Sullivan / Swarthmore College / Syracuse University / Temple University / Tennessee College of Applied Technology – Knoxville / Texas A&M University – College Station / Texas A&M University – San Antonio / Texas Christian University / Texas State University – San Marcos / Texas Women's University / The College of New Jersey / The New School / Thomas Jefferson University /  Tompkins Cortland Community College / Trinity College / Tufts University / Tulane University / UMASS Amherst / U.S. Naval Academy / University of Arizona / University of California – Berkeley / University of California – Irvine / University of California – Los Angeles / University of California – San Diego / University of California – Santa Barbara / University of California – Santa Cruz / University of California – Santa Barbara / University of Central Florida (UCF) / University of Connecticut / University of Dallas / University of Delaware (UDEL) / University of Florida / University of Georgia / University of Houston / University of La Verne / University of Las Vegas / University of Louisiana – Lafayette / University of Louisville / University of Mary Washington / University of Maryland – Eastern Shores / University of Maryland – College Park (UMD) / University of Minnesota / University of New Haven / University of Nevada – Las Vegas / University of North Texas / University of Notre Dame /  University of Oregon / University of Pennsylvania (UPENN) / University of Pittsburgh /  University of Portland / University of Puget Sound / University of Rhode Island / University of Scranton / University of South Florida (USF) / University of Southern California / University of Tennessee / University of Texas – Arlington / University of Texas –  Austin / University of Texas – San Antonio / University of  Texas – Tyler / University of Virgina / University of Washington / Ursinus College / Utica University / Villanova University / Virginia State University /Washington & Jefferson College / Wesleyan University / Western New England / Western Oregon University / Westfield State University / Westfield State University / Xavier University ….and more! TO SEE ALL OF THE COLLEGES WE'VE TOURED (see the footer on ALL pages listing ALL the colleges/universities toured)
SOME OF OUR COMPLETED
FALL 2021 – SUMMER 2022 COLLEGE CAMPUS TOURS
(read more/less)
Adelphi University  / Agnes Scott College / Albright College /  American University / Bates College / Baylor University / Boston College / Boston University / Bryant University / Cal Poly – San Luis Obispo / Cal Poly – Pomona / California State University-Fullerton / California State University-Long Beach / Canisius College / Case Western Reserve University / Catholic University / Chapman University / Clark Atlanta University / Colby College/ Columbia University / Denison University / Dominican College / Dutchess Community College / Emerson College / Emory University / Framingham State University / Fort Valley State University / George Mason University / George Washington University / Georgetown University / Georgia State / Georgia Tech / Harvard University / Harvey Mudd College / Haverford College / Houston Baptist University / Howard University / Huston-Tillotson University / Jarvis Christian College / Johns Hopkins University / Johnson and Wales University / Kentucky State University /  Lafayette College / Lincoln Memorial University / Lincoln University / LIU Post / Louisiana State University (LSU) / Loyola Marymount University / Loyola University Maryland / Linfield University /  Lycoming College / Manhattanville College / Marist College / Marshall University / Massachusetts Institute of Technology (MIT) /  Mercy College / Monmouth University / Morehouse College / Morris Brown College / Mount Holyoke College / New York University (NYU) / Northeastern University / New York Institute of Technology (NYIT) / Oberlin College / Occidental College / Oregon State University / Pacific University /Pomona College / Portland State University /  Prairie View A&M University / Penn State University / Prairie View A&M University / Princeton University / Rhodes College / Rice University / RIT (Rochester Institute of Technology) / Sam Houston State University / St. Edwards University / St. Johns College / St. Johns University / St. Mary's University / St. Thomas Aquinas College / Santa Clara University / Santa Clara University / Seattle Pacific University / Sewanee: University of the South / School of Visual Arts / Schreiner University / Smith College / Southern Methodist University (SMU) / Spelman College / Stephen F Austin State University / SUNY Binghamton / SUNY Delhi / SUNY Farmingdale /  SUNY New Paltz / SUNY Oneonta / SUNY Sullivan / Syracuse University / Temple University / Texas A&M University – College Station / Texas A&M University – Commerce / Texas A&M University – Corpus Christi / Texas A&M University – Galveston / Texas A&M University – Kingsville / Texas A&M University – San Antonio / Texas State University – San Marcos / Texas Wesleyan University / Texas Woman's University / Transylvania University / Trinity University / Tulane University / United States Naval Academy / University of Albany /  University of Bridgeport / University of Buffalo / University of Connecticut /University of California – Berkeley / University of California-Davis / University of California–Los Angeles (UCLA) / University of California – Merced / University of Connecticut /  University of Georgia / University of Houston – Victoria / University of La Verne / University of Louisiana at Lafayette / University of Louisville /  University of Massachusetts / University of New Haven / University of New Orleans /  University of North Texas – Dallas / University of Maryland / University of Oklahoma / University of Pacific / University of Pikeville /  University of Redlands / University of Rhode Island (URI) / University of Richmond / University of Rochester /  University of St. Thomas in Houston / University of Scranton / University of Southern California (USC) / University of Tennessee / University of Texas – Arlington / University of Texas at Austin / University of Texas – Dallas / University of Texas – San Antonio / University of Texas – Tyler / University of the Pacific / University of Virginia / University of Washington / Vanderbilt University / Washington & Jefferson College / Wesleyan University / Western Oregon University / Whittier College / Wilkes University / Willamette University …And More! TO SEE ALL OF THE COLLEGES WE'VE TOURED (see the footer on ALL pages listing ALL the colleges/universities toured)
TO SEE ALL OF THE COLLEGES WE'VE TOURED

(see the footer on ALL pages listing ALL the colleges/universities toured)