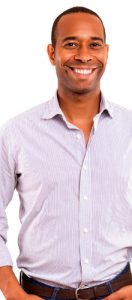 goCAMPUSing has a long history of supporting high school guidance counselors and independent college advisors. For you we have two goals:
To be a resource by providing firsthand college information and campus tours to your students and/or clientele.
Enhancing your professional growth by improving your own firsthand college knowledge while adding to your professional network.
For Your Students!
We understand that your workload is filled with more than mindless hours of providing students with personalized college advice and information. goCAMPUSing can help to supplement time in the office while taking the burden of planning away from you.
goCAMPUSing student tours compliments the services provided by high school counselors. We're like a mini college prep course on wheels. We work to determine the needs of individual students and utilizes student grades and standardized test scores to develop the most effective college tour experience possible.
Feel free to identify one student, a handful of students or even arrange to have an entire class benefit from participating on a goCAMPUSing tour.
Our advisors have one-on-one and group chats with students on the tours explaining how to best develop a college selection plan, explain the application process, and give tips on improving chances of acceptance.
Independent College Advisor? Use goCAMPUSing to expand the services you offer to your clients. Our staff will work with you to make sure the information provided and college tour experience is in line with your program's guidelines and college prep philosophy.
So, if you want to offer your high school students an educational field trip with the opportunity to get you students into the colleges of their choice – goCAMPUSing. We're happy to develop a college tour program that will fit all the needs of your student population. Please call (516) 941- 6992, or email info@gocampusing.com and we'd be happy to answer all of your questions and set something up with you!