Scheduled High School Student College Tours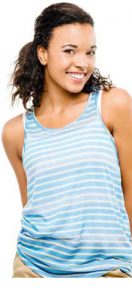 goCAMPUSing works closely with colleges and universities across the country to develop a series of Scheduled College Tours for high school students of all grades. These college tours are designed to allow students the opportunity to see both schools that they are interested in and those that weren't even on their radar. Students experience what a small, midsized, large, and a very large campus feels and looks like and become aware of their likes and dislikes of urban, suburban, and rural campuses.
Most importantly, each student has and experiences the independence to discover what type of college fits them academically, socially and financially.
goCAMPUSing has successfully completed four Summer of 2018 College Campus Tours of East Coast, Mid-Atlantic and West Coast College Campus Tours.  goCAMPUSing will be posting/announcing the Scheduled 2019 Summer College Tours in Late Spring of 2019.  LIKE our Facebook Page and/or Instagram Page to get announcements on upcoming 2019 Scheduled Summer Collage Campus Tours. Or email us at:info@goCAMPUSing.com to learn more.

Showing all 4 results