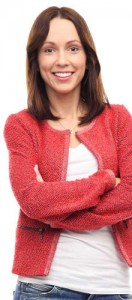 A school counselor can help students sculpt his/her high school classes and coursework to best position themselves for the caliber and type of school they should apply to and might be accepted to. Having firsthand knowledge of a variety of colleges is not only a great asset for college bound students but it gives a school counselor the ability to also offer insight about the school's environment and advocate for a student by developing relationships with different college admissions offices.
Our counselor tours includes both presentations and face time with senior college admissions officers/personnel. These tours not only bring admissions personnel together but it is a fabulous experience for school counselors and advisors to network and share their ideas and experiences.
*IMPORTANT PLEASE NOTE
A goCAMPUSing Counselor College Tour typically consists of a group of 10+ High School Counselors and/or Private College Advisors and mirrors our Scheduled Student Tours. If a goCAMPUSing Counselor Tour is comprised of less than a total of 10 Counselors and/or College Advisors then the travel accommodations to & from the college campuses may be combined with the High School Student portion of the goCAMPUSing College Tour. 
Please email counselortour@gocampusing.com for more information.